Our Love Letter to You Is Our Investment in Advanced Diagnostic Equipment
The key to achieving strong, healthy eyesight and preventing vision loss is advanced diagnostic technology.
At Shelburne Optometry, we're heavily invested in your ocular health. We aim to provide accurate, timely, and detailed diagnoses and treatment plans with the latest technology. Our technology is our commitment to your ocular health.
Digital Retinal Imaging
Digital retinal imaging, like fundus photography, takes high-definition, colour images of the back of the eye, including the retina, optic disc, and blood vessels.
These highly-detailed images can show us even the faintest signs of:
Ocular Coherence Tomography
Optical coherence tomography (OCT) is a non-invasive technology that takes detailed cross-section images of the retinal layers. It functions much like ultrasound, except that it uses light instead of sound.
OCT can be used to detect signs of:
Tonometry
Tonometry is a diagnostic tool that measures the pressure inside your eyes to test for glaucoma.
We employ the use of Goldmann applanation tonometry. Considered the "gold standard" for testing IOP, the Goldmann tonometer measures the force required to flatten the cornea using a small probe. Because the probe makes contact with the eye, your eyes will be numbed first.
We also use the Tonoref III non-contact tonometer. A less invasive tonometer, non-contact tonometry, uses a small puff of air to measure IOP based on the eye's resistance to the air puff. Because it doesn't make contact with the eye, patients won't require anesthesia before the test.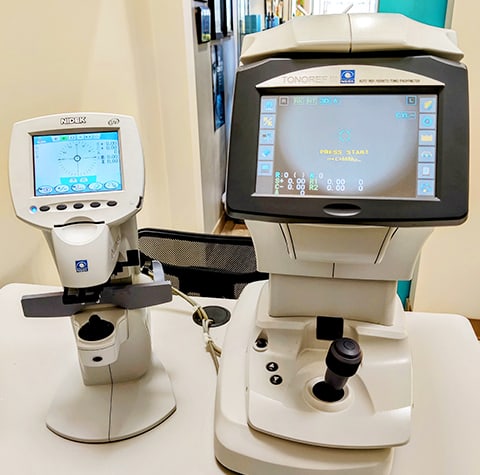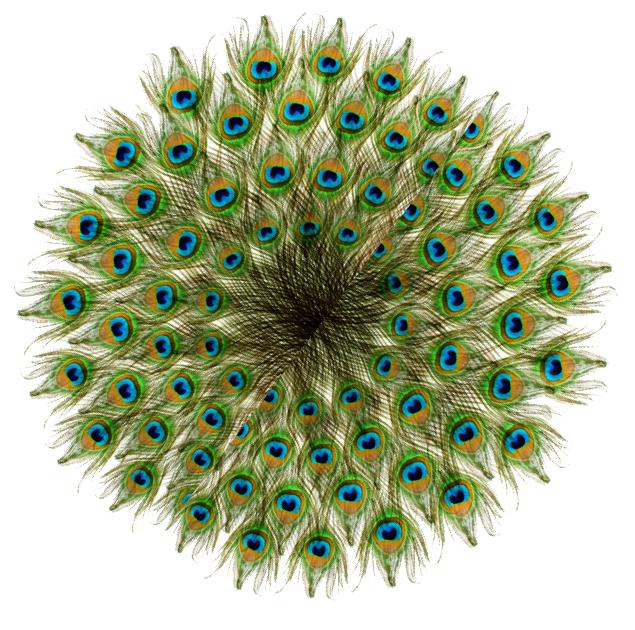 Our Eye Exam Technology
During your comprehensive eye exam, we use the latest technology to precisely assess and measure your eye to help diagnose any eye conditions. The following devices can be expected at your routine eye exam.
Dry Eye Technology
Our team is passionate about helping diagnose and treat your uncomfortable dry eye symptoms. We use up-to-date techniques and technology to find a solution tailored to you.
Diagnosing
Meibography is the specialized imaging of the meibomian glands to evaluate their structure. The meibomian glands are responsible for producing the oil in the oily layer of your tears. If your tears lack oil, they can evaporate too quickly, leaving you with the uncomfortable symptoms of dry eye.
TearLab is a system used to measure the osmolarity of your tears to help diagnose dry eye disease. Tear osmolarity refers to the amount of salt in your tears. Abnormal tear osmolarity can affect tear production, retention, distribution, and elimination.
InflammaDry is a disposable test that collects a sample of your tears to measure inflammatory markers called MMP-9. People with higher levels of MMP-9 are more likely to have dry eye.
Treating
Intense Pulsed Light Therapy (IPL) can treat the symptoms of dry eye diseases caused by meibomian gland dysfunction. The light is absorbed by the meibomian glands, which helps them become more active. The better the glands function, the more oil in your tears to prevent evaporation.
Radiofrequency (RF) uses high-frequency current to generate heat and help melt the thick oil secretions blocking the meibomian gland from functioning at its best. RF can also reduce inflammation around the eyes that can be a contributing factor to your symptoms of dry eye disease.
AURA Eye Spa Technology
AURA Eye Spa and Aesthetics uses cutting-edge technology for our treatments to help you look and feel your best. Book a complimentary consultation to learn more about what options are suitable for you.
TempSure Envi
TempSure Envi is used for skin tightening. The device uses radiofrequency to gently heat your skin and penetrate deep into the tissue to trigger your body's natural response to produce new collagen. The new collagen fibres are tight, dense and neatly organized, giving younger-looking skin.
You may feel a warm sensation on your skin during treatment, and it can take 30–60 minutes to complete. Results from this non-invasive treatment can often be seen instantly.
Intense Pulsed Light Therapy
Lumecca by InMode uses powerful intense pulsed light (IPL) to enhance your beauty with photofacials. It can treat pigmented and vascular lesions.
During treatment, you may feel a sensation on the skin that feels like a light snap from an elastic band. After just one use, patients notice significant improvements in the complexion and clarity of the skin. Accurate Eye Assessments
Shelburne Optometry has the tools to give you a detailed eye exam experience. Book an appointment to see the difference quality care and advanced technology can make.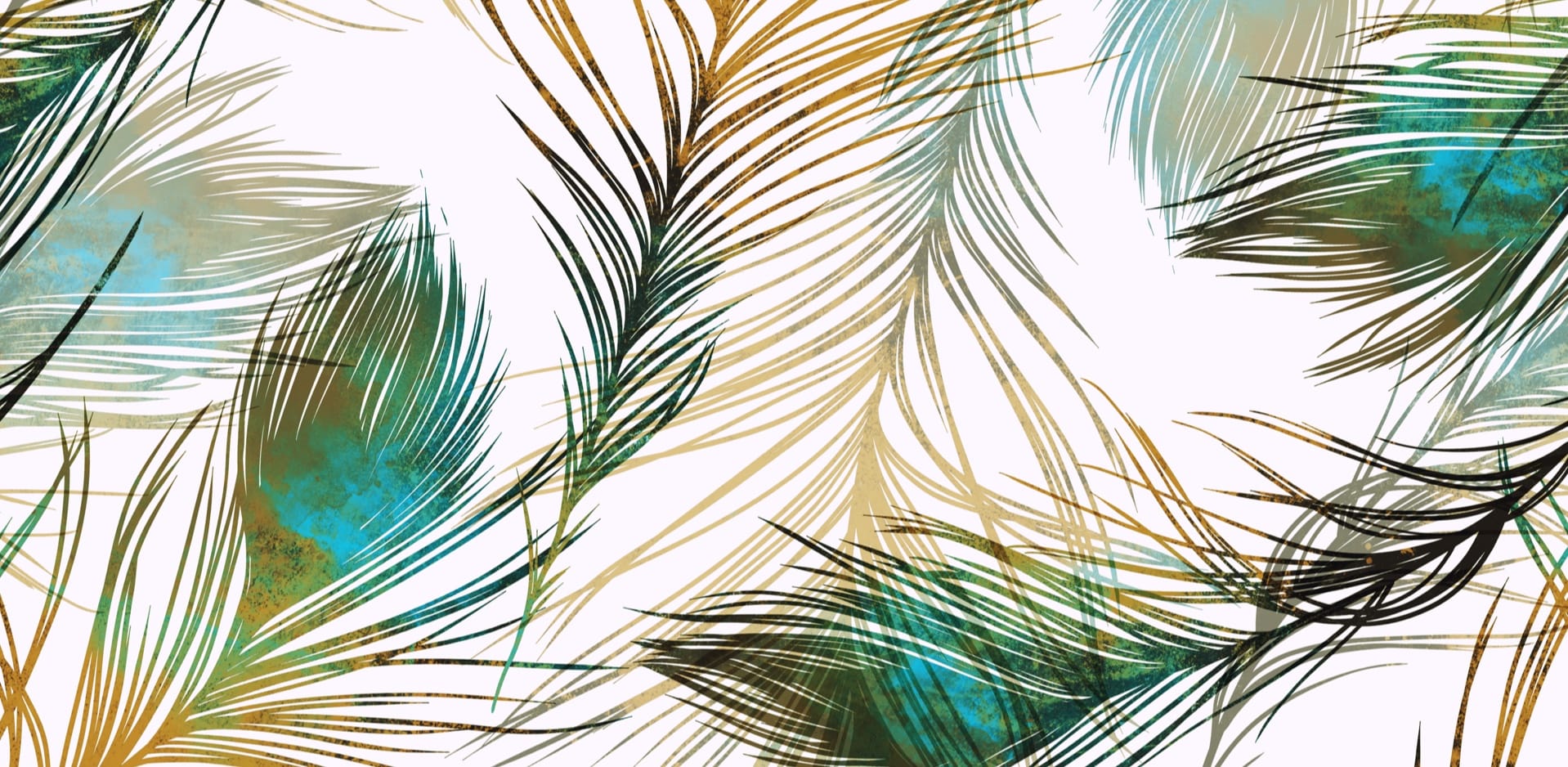 You can find our office at 802 Main Street East, Unit #7, in Shelburne, Ontario. We're located in the strip mall off Dufferin Road 124 and Highway 10, beside the Tim Hortons.

Our Address
802 Main Street East, Unit #7

Shelburne

,

ON

L9V 2Z5
Our Hours
Monday

:

10:00 AM

–

6:00 PM

Tuesday

:

10:00 AM

–

6:00 PM

Wednesday

:

10:00 AM

–

6:00 PM

Thursday

:

11:00 AM

–

7:00 PM

Friday

:

10:00 AM

–

4:00 PM

Saturday

:

10:00 AM

–

3:00 PM

Sunday

:

Closed